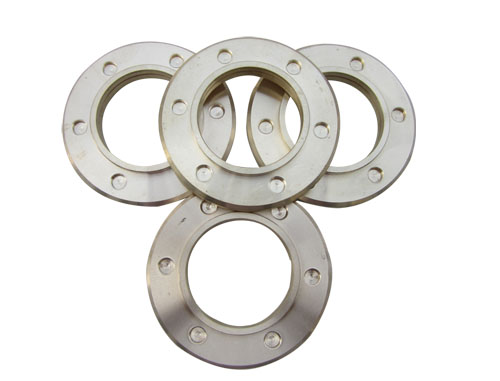 Champion copper gasket, high wear-resistant copper gasket, environmentally friendly recyclable copper gasket. Using excellent electrolytic copper as the matrix, tin ingots are mixed according to the national standard proportion to form high wear-resistant copper alloy materials. High hardness, excellent wear resistance, not easy to bite the phenomenon, has a better casting performance and cutting performance, in the atmosphere and fresh water has a good corrosion resistance. Used at high load (20MPaBelow) and high sliding speed

(8m/sThe wear-resistant parts under the working condition are the first choice for rubber and plastic machinery, ships and so on.
Product Name: copper washer
Material brand:ZQSn10-1
Casting mode: centrifugal casting
Product types: wear-resistant copper washer
●Material name: cast copper alloy10-1Tin bronze
●Brand name:ZCuSn10P1
●Standard:GB/T 1176-1987
●Chemical composition:
Copper Cu: the rest
Tin Sn:9.0 ~ 11.5
Zinc Zn: < 0.05 (impurities) Lead Pb: < 0.25 (impurities) Phosphorus P: 0.5-1.0
Nickel Ni: < 0.10 (impurity) aluminum Al: less than 0.01 (impurity) iron Fe: < 0.1 (impurity) Mn Mn: < < 0.05 (impurity) Si: < 0.02 (impurity) Sb: < < 0.05 (impurity))
Sulfur S: less than 0.05 (impurity)
●Mechanical properties:
tensile strengthSigma B (MPa):More than 310Yield strengthSigma (MPa):More than 110elongationDelta 5 (%):More than 12hardness :More than 520HB (reference value)
●Heat treatment specification: heating temperatureOne thousand one hundred and eighty-eight~One thousand two hundred and twentyCentigrade; pouring temperatureOne thousand one hundred and fifty~One thousand and two hundredCentigrade.
●Casting method: centrifugal metal casting